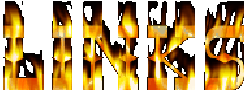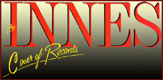 www.neilinnes.org
Absolutely number one "neil innes" site in the world.
Bonnie & Laurie devote their life to work!

Charmingly Persistent Productions
By Danny Barbour
(Danny is known as compiler of CD on EMI "Cornology" and "Recycled vinyl Blues")
Now, You can buy Neil Innes CD "Recollections".
Yahoo! Groups Neil Innes Mailing List
Join and talk about Neil with us!
Bonzo Dog Band Related
The Bonzo Dog Doo-Dah Band
Strict data site of Bonzo dog Band by Ian Kitching
Mothers with children please note. These pages are inedible!
The Official Vivian Stanshall website
Rutles related
Japanese Site
My Cup of Tea
(Japanese) 姉妹サイト
Monty Pythonを愛するあなたへ
Cool Brittania
(Japanese) 姉妹サイト
Bonzo Dog Band のアルバムなど日本語で紹介しています。
THE COMPLETE RUTLES CHRONICLE
(Japanese) 暇な人(今は違うらしいが)やまさんの綴ったRutles史
上流階級倶楽部
(Japanese) ボンゾ・ドッグ・バンド人脈/人名辞典、参考にさせてもらってます。


(Japanese) ニールの歌詞の翻訳があります。
Football...!?


Maybe you don't support Saints...
But I don't care!
www.jpsaints.com
(Japanese) Saints fan site in Japan.
サウサンプトンFCの日本版ファンサイト


You should not like Reysol...
I say "No Reysol No life"